Is a bad year in Madrid better than a good year at Everton?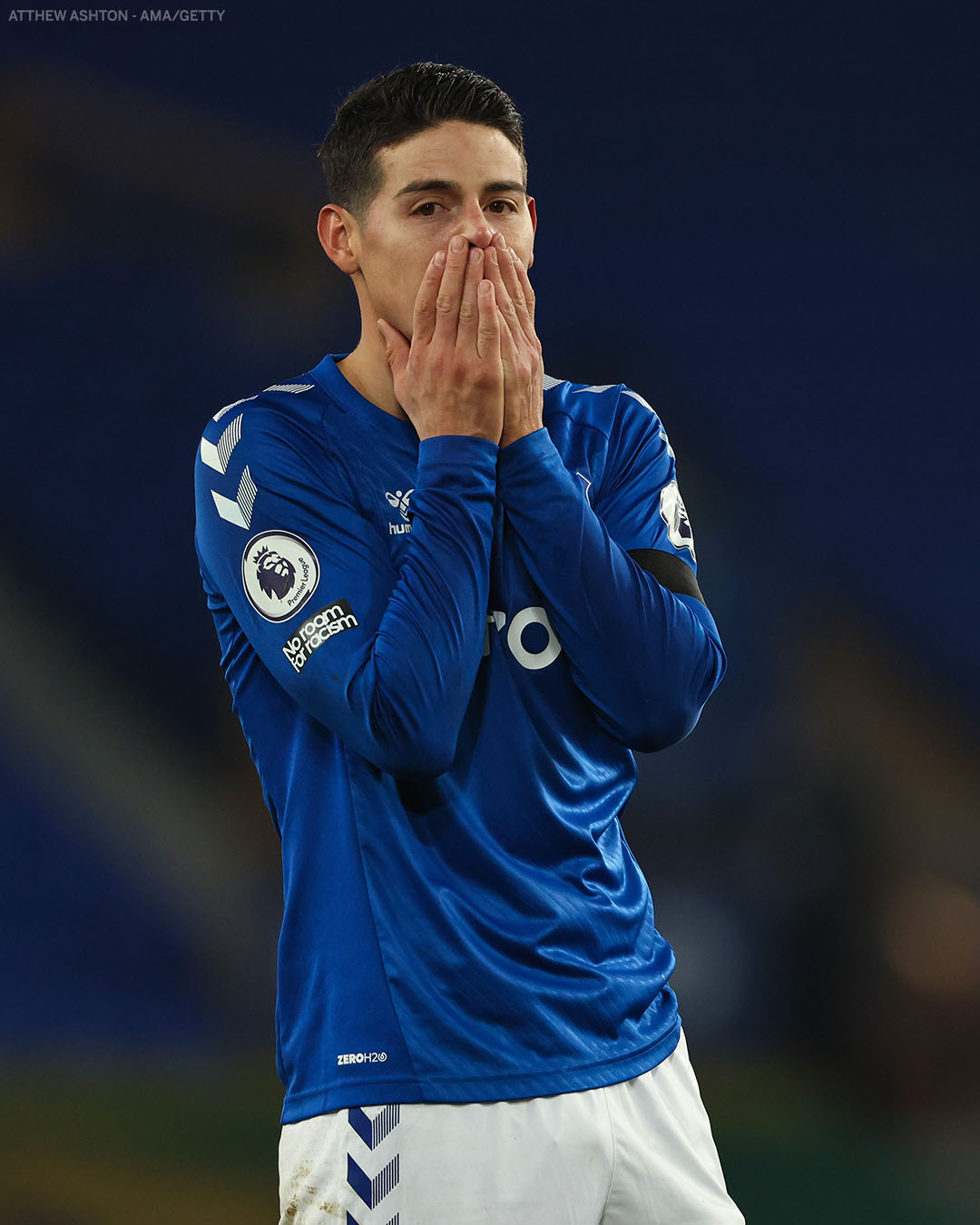 Carlo Ancelotti spent the entire summer of 2020 trying to convince James Rodriguez to leave Real Madrid and join Everton, a club where the Italian promised the Colombian playmaker he could play Champions League football at. Eventually, the 29-year-old agreed and astonishingly put pen to paper on a two-year deal at Goodison Park. The 2014 World Cup Golden Boot winner had taken a leap of faith and joined the man that brought him to Real Madrid six years previously.
September 2020: James Rodriguez leaves Real Madrid for Everton to work with Carlo Ancelotti.

June 2021: Ancelotti leaves Everton to manage Real Madrid pic.twitter.com/VwGq4Wz1R7

— ESPN FC (@ESPNFC) June 1, 2021

You can only imagine the Colombian's surprise when it emerged at the beginning of June that Ancelotti had agreed to make a sensational return to Real Madrid only 12 months later. Surprise is one word for it and it's not hard to imagine that Rodriguez perhaps feels quite stranded all of a sudden. Indeed, seeing Ancelotti take off from Liverpool John Lennon Airport and depart for a sweltering Madrid after just one season was not part of the plan, but life at the top of professional football is very seldomly straightforward.
Indeed, perhaps Ancelotti himself put it best as he was quoted on Everton's website saying that he had received "an unexpected opportunity, which I believe is the right move for me and my family at this time."
When all is said and done, can you turn down Real Madrid?
Ancelotti was of course sacked by current Madrid president Florentino Perez in 2015 but the Italian stressed in his 2017 autobiography that he didn't hold any grudges against the erratic businessman.
BREAKING: Carlo Ancelotti has been appointed Real Madrid manager for the second time pic.twitter.com/Ntc2XEtNm1

— B/R Football (@brfootball) June 1, 2021

The former Everton manager would use a quote from the film the Godfather in his book to describe the relationship between him and Perez in which Don Corleone says: 'It's not personal, it's just business.' Well, it seems like Perez has returned the favor and carried on with the Godfather theme by making Ancelotti "an offer he can't refuse."
In reality, given that Real Madrid have a habit of going back to former managers, the 61-year-old was always going to be in the running after Zinedine Zidane left his role at the end of the season, but how wise is it for Ancelotti to return?
@MrAncelotti returns to our club!#WelcomeBackAncelotti | #HalaMadrid pic.twitter.com/rqt6IlBi6E

— Real Madrid C.F. (@realmadriden) June 1, 2021

Yes, the weather is better and the Italian manager can once again begin doing what he enjoys the most in professional football management, competing in the Champions League. Additionally, winning the prestigious La Liga Santander will be a lot easier with Madrid than winning the Premier League with Everton.
In fact, as of June 2, Madrid have been priced by Betway at just 2.50 to win the league, the same odds as arch-enemies and fellow favorites Barcelona. So yes, success is more attainable at the Bernabeu than it is at Goodison Park, but as a club, Real Madrid are unrecognizable from the time when the Italian was last there.
Most of the players that helped Ancelotti win La Liga, the Champions League, and the Fifa Club World Cup are no longer there.
This is not the Real Madrid team that won La Decima
Five time Ballon d'Or winner Cristiano Ronaldo won't be there to drag Los Blancos over the line and Sergio Ramos, who perhaps scored the most important goal during Ancelotti's last spell at Madrid, is on the verge of leaving. Furthermore, a rampant Gareth Bale is a shadow of the player he once was.
This is a club under significant transition who no longer employs some of the richest footballers on the planet. If Ancelotti is to enjoy the same level of success then he will have to nurture and coach younger players to the best of his abilities; in essence, nothing will be handed to the 61-year-old this time around. As things stand, one could even go as far as to say that the difference between Real and Everton's squads is a lot less than it should be.
Although Ancelotti will be aware of all of this despite signing a new three-year deal, he will also know that he will be sacked at some point. That's just the way of life at the most demanding club in world football, there are too many power-hungry directors led by a president who has shown a tendency to put his ego above the needs of the club.
So why go through all of the uncertainty and put up with the never-ending internal politics that life in the Spanish capital brings with it?
Simply put, a bad year in the hot seat at the world's biggest club is better than a good year in the dugout at Everton.