One of the prestigious sports events of the Year Rio Olympics games 2016 is around the corner and as per Fixtures its begin from the 5th August 2016. All the Participating Countries and Athletes are busy on this biggest events preparation. For the promotion of this Rio Games Organizers have been released a Rio 2016 Theme song.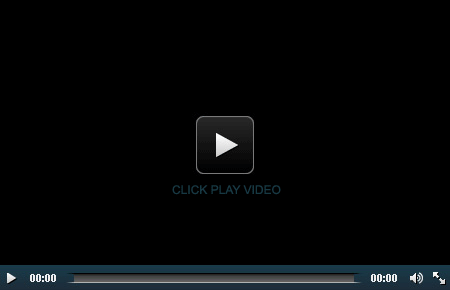 The Official Anthem video was released on Monday evening, after the Olympic banner landed in Rio with Mayor Eduardo Paes, Governor Sergio Cabral, President of the Brazilian Olympic Committee (COB) Carlos Arthur Nuzma and a gaggle of Brazilian competitors.
Watch Rio 2016 Theme Song in HD on Youtube
Watch Any Sports live With VPN
Step 1

Step 2

Download the ExpressVPN app, available on a wide variety of platforms.

Step 3

Connect to any of our secure VPN server locations & Enjoy Any sports online
Fans have to visit the youtube page and download it on their computer. If you want this Olympic games 2016 Them song in MP3 kindly use youtube to mp3 converter.
Rio Olympic Games 2016 Official Anthem song Lyrics (Text Wording)
Os Deuses do Olimpo Visitam o Rio de Janeiro 
"Os Deuses do Olimpo Visitam o Rio de Janeiro"
de Arlindo Cruz, Arlindo Neto e Rogê.
Deuses Cariocas:
(em ordem de aparição)
APOLO – Rodrigo Santoro
POSEIDON – Hélio de la Peña
HERMES – Rene Silva
DIONÍSIO – Ernesto Neto
AFRODITE – Carolina Dieckmann
HERA – Fernanda Montenegro
ATENA – Nélida Piñon
HÉRCULES – Roque Luis dos Santos Ferreira
ARTEMIS – Regina Casé
ARES e HEFESTO – Nelson Sargento e Adílio
ZEUS – Martinho da Vila
Direção: Estevão Ciavatta
Diretor Assistente: Lamartine Ferreira
Fotografia: Dudu Miranda
Produção Executiva: Susana Campos
Figurino: Alex Brollo
Maquiagem: Caca Mendes
Edição: Guga Gordilho
Produção: Pindorama
Voz: Arlindo Cruz, Zeca Pagodinho, Ed Motta, Mart'nalia, Thalma de Freitas, Diogo Nogueira, Mr. Catra.
Coro: Velha Guarda do Império Serrano, Velha Guarda Musical de Vila Isabel, Pedro Luis, Sandra de Sá, Zélia Duncan, Toni Garrido, Fundo de Quintal, Gabriel Moura, Rogê, Roberta Sá, Mu Chebabi, Jorge Aragão, Ronaldo Bastos, Danilo (Forfun), Marcelinho Moreira, Nina Becker, Buchecha, João Cavalcanti
Bateria: Paulo Braga
Baixo: Alberto Continentino
Guitarra: Davi Moraes
Teclados e arranjo de metais: Lincoln Olivetti
Sintetizador e programação: Kassin
Percussão: Marcelinho Moreira 7, Pretinho da Serrinha
Banjo: Arlindo Cruz
Trombone: Marlon Sette
Trompete: Altair Martins
Trompete: Diogo Gomes
Saxofone: Lelei
Saxofone: José Carlos Bigorna
Produzido por Kassin
Gravado e mixado por Eduardo Costa
Produção executiva: Joana Hime
We may earn commission from buying our links. For the record, sports24hour.com does not condone copyright violation with the help of a VPN as we promotes online privacy and security afforded by Virtual Private Networks.