Derby matches are something that every football fan longs for. The thrill of watching the biggest rivals playing under the highest of pressure, in front of thousands of heated fans is unique. Since the creation of every national domestic league, there are derby games where the league's best teams or the city rivals test their skills in a 90-minute match, trying to find a way to outsmart the opponent.
Statistically looking, derby matches are also the favorite matches for people that like to bet, as well as the betting sites. Since the games are very hard to predict, the odds are really good, and everyone wants to try their luck. Especially if the title run is very unpredictable, like Manchester City and Liverpool in the 2018/2019 season. These are times when more and more clubs are getting world-class players due to the high spending power, and the race for the titles in the home leagues, as well as the international championships,  are hard to predict.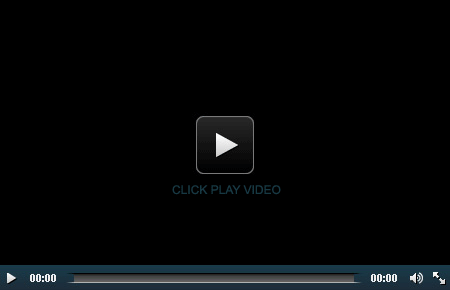 Domestic League Winner Odds
In the Premier League, Liverpool and Manchester City have the best odds for winning. Manchester City has the upper hand, with odds coming at 1/2, and Liverpool are right behind them with 13/5. The top 3 is closed with Tottenham at the third spot with 16/1. In La Liga, Barcelona, Real Madrid, and Atletico Madrid are the obvious picks. Barcelona has 4/6, Real Madrid 11/5, and Atletico Madrid 18/1.
Italy's favorite is Juventus, of course, and the Old Lady's odds are 5/11. Bundesliga's top pick is Bayern Munich, with Borussia Dortmund right behind them. Bayern's odds are 3/10, and Dortmund's 9/2. If you want to try your luck but are not sure where to start, using promo codes is a great way to claim various bookie bonuses and promotions. You can use these Paddy Power promo code to get a free bet for the aforementioned favorites and all the exciting upcoming derby matches.
The North West Derby
Manchester United and Liverpool F.C. derby, or also known as the North West Derby is Premier League's biggest rivalry. These matches are a clash with two of England's clubs with the highest number of trophies. Even though Manchester United has been more successful in recent years, their number of trophies is the same as Liverpool. You can always feel the tension and the passion that the players display on the field during these games, and they are always fun to watch. The games are filled with adrenaline, goals, yellow and red cards, and whatnot.
Derby d'Italia
Italy's biggest clash of titans is between Juventus and Inter. These matches have been filled with an aggressive style of play, heated atmospheres and very strategic style of play. Just because Juventus are dominating the Serie A at the moment, that does not mean that these games are easy to win. There is a huge history between these two, and every outcome is possible at each game. Derby d'Italia is a 90-minute spectacle that every fan of football enjoys watching.
El Clásico
Even though El Clásico has been a victim of marketing in recent years, the spark is always there. The game is so big, that there is never a fixed schedule for it. Every year, La Liga plans a date and time when the majority of Spain and Europe is free to watch the game. The rivalry is always a perfect sight for the eye, and a clash not just between the best football clubs in Spain, but in Europe overall. There are a lot of sites that broadcast the matches via live streaming, to expand their reach.
Der Klassiker
Germany must-watch game is between Bayern Munich and Borussia Dortmund. The rivalry is under a small dispute since there is a little historic rivalry between the two, but nevertheless, it is a match where Germany's top team size up their forces and play very interesting matches. German football is always fun to watch because of the "no surrender" motto, especially when you have two excellent teams like Bayern and Dortmund.
Other honorable mentions in this article are France's Le Classique, a match between PSG and Marseille, Real Madrid vs Atletico Madrid, Milan vs Inter (also known as Derby di Milano), the Manchester Derby, the very well-known London derbies between Arsenal, Chelsea, Tottenham, West Ham United, Fulham, the Merseyside Derby, and many more. All of these games are popular and available for live streaming on a lot of websites.
For the record, sports24hour.com does not condone copyright violation with the help of a VPN as we promotes online privacy and security afforded by Virtual Private Networks.