In April 2021, European football exploded with almost unanimous fury as fans, broadcasters, players, teams, and governing bodies all reacted to the announcement that several of the richest football teams in Europe planned to create a new European Super League.
In the face of such fierce opposition, the plans were scrapped almost immediately, though it seems pretty likely that the matter will rear its head again sooner or later.
But the European Super League wasn't the first "super league" attempted among many of the world's biggest football clubs.
In the early 2000s, research discovered that there was a large amount of crossover between fans that followed football and fans that followed motorsports. In fact, 40% of those that hold football season tickets also watch Formula 1.
Even fans outside of domestic markets, like those in the US, often have a penchant for more than one sport. This can be seen from the fact that many users of sites like BetMGM Sportsbook will typically place wagers on more than just one team or league, particularly since different disciplines are played at different times of the year.
Armed with this knowledge, several teams, including Leeds United, S.L Benfica, Olympique Lyonnais, Chelsea, and Valencia came together to create Premier 1 Grand Prix, a single-seater race series that combined football and motor racing. However, the championship never materialized.
SuperLeague Formula
Several years later, the idea was revisited and SuperLeague Formula was born. This open-wheel single-seater championship would use cars that looked similar to Formula 1 and IndyCars, but instead of featuring the logos of car manufacturers, would be plastered with the names of leading football teams.
The series began in 2008, with the first race at the UK's Donington Park. Teams like Liverpool, Atletico Madrid, Borussia Dortmund, Rangers, PSV Eindhoven, Sevilla, AC Milan, and Tottenham Hotspur all entered.
Unlike most championships, teams would only have one car which would be designed as a standard specification to keep costs down. They were powered by a 4.2-liter V12 engine and used a push-to-pass system similar to that seen in IndyCar.
Football-Inspired Format
To continue the football-motorsport mashup, SuperLeague Formula used a unique qualifying format inspired by knockout competitions like the World Cup and the Champions League. On Fridays, a draw would take place to split teams into two groups (A and B).
Then each group would get a 15-minute window on Saturdays to set fast lap times. At the end of that session, the top four teams would progress to the quarter-finals. In this next round, two teams would each set a lap, with the fastest going to the semi-finals, where the same format was used again.
In the final, the fastest driver would be awarded pole position, with the slowest earning second place on the grid.
On Sundays, there would be two races, each 45 minutes in length, with one using a reverse grid. From the second season onwards, a third "Super Final" race was added, with the top six teams taking part in this five-lap sprint.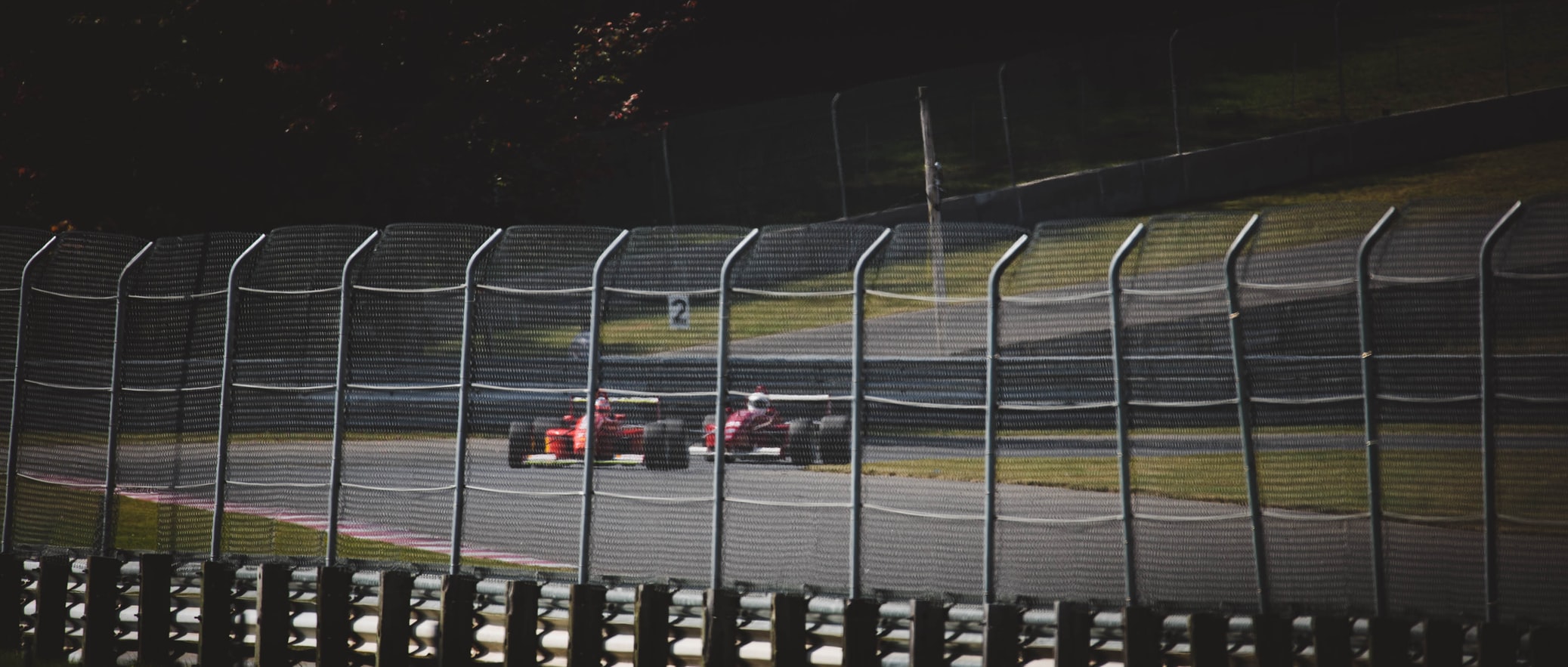 Drivers
Like many championships of this type, it attracted many famous names that have been seen in other series. This included Narain Karthikeyan, Enrique Bernoldi, Sébastien Bourdais, Robert Doornbos, and Bertrand Baguette.
However, with the exception of Bourdais, who has won four championships in CART/Champ Car, the SuperLeague Formula drivers have had little success in the top tiers of motorsport.
It Lasted Longer Than the European Super League
SuperLeague Formula began in 2008 and ended during the 2011 season. After starting with 18 teams that represented many of the world's biggest football clubs, its final championship featured just six teams, most of which had become national teams instead of clubs. For example, Liverpool and Tottenham Hotspur were replaced by Team England, and SC Corinthians and CR Flamengo combined to become Team Brazil.
However, only two of the nine races took place in 2011 and nothing more was heard from the organizers, the website stopped being updated, and the 2012 season never took place.
That said, SuperLeague Formula still managed to last three and a bit years longer than the failed European Super League.