Indian cricket has grown phenomenally in the last few decades. The talent we have witnessed is unmatched across the globe. We started our cricket journey a bit late, playing our first test match in 1932 only. So, the best eleven players are mostly from recent times. Let us look at the finest faces from the Indian test team.
Sunil Gavaskar
Sunil Gavaskar blessed the eyes of Indian cricketing fans from the year 1971 to 1987. He was part of 125 test matches where he scored a whopping 10,122 runs with a fine average of 51.12. He can be considered one of the best opening batsmen of all time.
His peers often lauded his mental strength, which complemented his classical batting technique. Taking his wicket was one of the world's most challenging tasks since his defensive stance was not easy to conquer.
Virender Sehwag
Sehwag made his debut with the new millennium's onset in 2001 and gave excellent performances until his retirement in 2013. He played 103 test matches, with his total runs amounting to 8,503. If there were a list of the most destructive openers, Sehwag would surely be at the top of the list.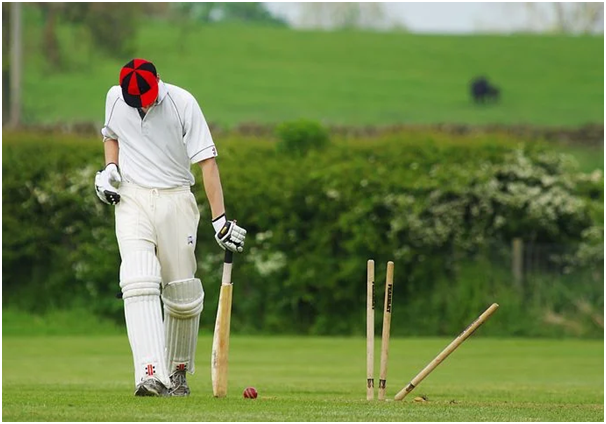 Image Credit: Pixabay
Even the world's best pace attack would fall short in front of him. He holds the record of scoring runs at the highest rate in test cricket. Sehwag boasts of his highest score of 319 that came in just 304 deliveries.
Sachin Tendulkar
Famously called the "God of Cricket."
Played from 1989 to 2013. Was part of 198 test matches.
Scored 15,837 runs at an outstanding batting average of 53.86.
He deserves to be part of any all-time Indian playing XI team.
Made his test debut at the age of 16, has never looked back since then.
Swings the bat beautifully, with an impeccable technique.
Flicks the wrist delicately, and the ball goes sailing away.
Sachin's on-drive is considered one of the best cricketing shots ever.
Rahul Dravid
Was nicknamed 'The Wall.',
Dravid's career started in 1996 and came to an end in 2012.
He had a good 13,265 runs to his name with an average of 52.63.
Dravid's fortress was impossible to penetrate. His defense was impeccable.
He used to spend a considerable number of hours at the crease, making the bowlers sweat.
Vijay Hazare
Hazare was one of the first Indian players to shine in international cricket. Since he played cricket from 1946 to 1953, the younger generation is unaware of his feats. He amassed 2,192 runs playing 30 test matches and had a batting average of 47.65.
Before he arrived, Indian batsmen were a joke and continuously failed to perform. When he played, the impression changed, and we were to be taken seriously. Hazare also held the record of most runs by Indian batsmen at one point when he emerged not out at a score of 164 against England in the year 1951.
Vinoo Mankad
He was also one of the early shiners in Indian cricket, making his debut in 1946. Vinoo was an all-rounder who scored 2,109 runs and took 162 wickets in just 44 test matches. He played a significant role in delivering India their first win against the mighty England side.
MS Dhoni
There is hardly any cricketing fan who does not recognize the most excellent wicketkeeper India ever produced. In 77 tests, he has scored 4,209 runs and has 248 dismissals to his name. He has unexplained confidence and calmness in his persona, which made him one of the best Indian captains out there. This made him a solid choice of individuals when it comes to placing a sports bet from India.
Kapil Dev
Kapil Dev is the best fast bowler in India's history, even though he is an all-rounder. This fact is complemented with his numbers which reveal that he has taken 434 wickets in 131 tests. He was also a great batsman scoring 5,248 runs.
Anil Kumble
Kumble's wisdom, coupled with his exceptional bowling skills, ensures that he deserves a spot on this list. He often deceived batsmen with his quick-leg spin bowling and managed to get a whopping 619 wickets in his career.
Javagal Srinath
Feared by batsmen for his impressive bounce and pace, Srinath indeed dominated the 90s decade with a career total of 236 wickets. Unlike other pacers, he could even use the old ball to his advantage by using his signature back-of-a-length ball.
Erapalli Prasanna
Prasanna's tactics often left the batsmen fumbling, get rid of their wicket in an instant. He had full control of the flighted ball, which let him take 189 wickets in 49 test matches. His off-spin action had a deceiving effect on batsmen who thought that the delivery was dipping.
Conclusion
The definition of the best might not be the same for everyone. We compiled this list by adding the players who we felt were the best at what they do in test cricket. These eleven players have had a huge impact on test cricket, and their contributions can't be stressed enough.