How can the Steelers Improve for Next Season?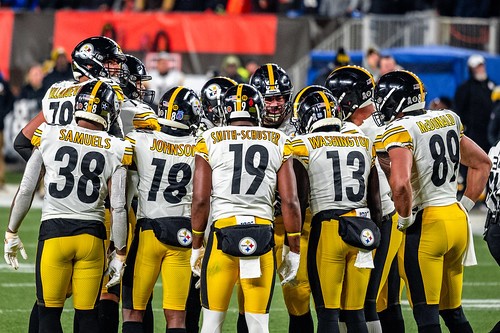 The NFL can is one of the most turbulent leagues in American sports. It provides the most parity; from season to season, any team can turn its fortunes around. Naturally, some organizations are better run than others, while some hold a certain prestige and pedigree that stays synonymous with their franchise. 
The Steelers were naturally an iconic franchise with a comprehensive season last year. Hence, they are in a sweet spot where there is room for improvement, but they're also not a million miles away from a championship. How can we build on last year's 12-4 record and, more importantly, wild card exit?
NFL Draft
The NFL draft provides hope and promise to all 32 teams. As for the Steelers, we lack at positions like center, RB, CB, and possibly QB. Replacing nine-time pro bowler center Maurkice Pouncey, who retired, will be a difficult task. However, they could look to Creed Humphrey in the draft if he falls to them. The NCAAF has a long lineage of providing a pipeline of talent to the NFL.
Its fabled history personified through its rabid fanbase and even more so in the world of online betting. As with the growth of online sportsbooks, NCAAF betting globally has grown with it. American football odds for next season's college championship stand with Alabama favored at +300, followed by Oklahoma at +900. Naturally, as the season progresses we will get a better idea of how the teams will stack.
Integrate Free Agents
The Steelers were active in the window, but not spectacular. They added some depth to their squad, which is always a bonus in a grinding NFL season. However, they made no paradigm-shifting signings considering their financial flexibility. What is vital to them now is integrating what they did pick up. Joe Haeg just picked up a Super Bowl with the Buccaneers, so he can add a championship-winning mentality to the squad while filling in at the jumbo tight end and providing back up at tackle.
Miles Killebrew played linebacker for the Lions but should move back to his preferred safety for the Steelers while coming in as a special team ace. They've added some other backup pieces, but making sure to not disrupt the ecosystem in the squad is crucial. It's similar to the biodiversity in Pittsburgh botanical gardens; one new component could disrupt the entire structure.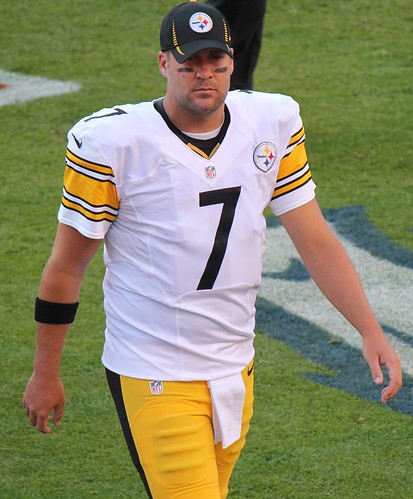 "Ben Roethlisberger" (CC BY-SA 2.0) by Jeffrey Beall
New Quarterback
We have so many unbelievable memories of Big Roethlisberger that are highlighted through the two championships he delivered. He served the team better than any QB could, but his skills are deteriorating, and the franchise now must be considering getting in his replacement to improve. Kevin Colbert could do this through the draft, a blockbuster trade, or by moving up in the draft. There are rumors about moving up for Justin Fields, who played last season for Ohio State University. He could lead the Steelers into a new era.
The Steelers enjoyed a renaissance season last year after two lackluster second place AFC North finishes the two previous seasons. However, to keep building on this success and striving for the future, the team has some tough decisions to make.