Since 1992, the Premier League has attracted some of the greatest safe hands of the modern era. From Shay Given to Hugo Lloris, Jens Lehmann, Peter Schmeichel, Edwin van der Sar, David James, Peter Cech, Mark Schwarzer, Brad Friedel, Nigel Martyn, Jussi Jaaskelainen, Thibaut Courtois and Pepe Reina, the list is endless.
Some football supporters would argue that the world's best goalkeepers haven't truly tested themselves until they've faced the physical style of the Premier League. Petr Cech and Carlo Cudicini are a very good example of Premier League goalkeepers that faced the physicality of the Premier League playing style.
Just look at Manchester United safe hand David de Gea. The Spain international goalie was error prone when he arrived at Old Trafford, but he became a much improved goalkeeper for having adapted to the rough-and-tumble playing style of the English game. He's undoubtedly of Premier League greatest goalkeepers.
And while, there have been a couple of terrible goalkeepers in the Premier League along the way, it's widely believed that the Premier League has a long list of legendary goalkeepers.
We take a look at five Premier League greatest goalkeepers of all time. Apologies we can't have all of them on this list, you're free to add yours in the comment session.
Peter Cech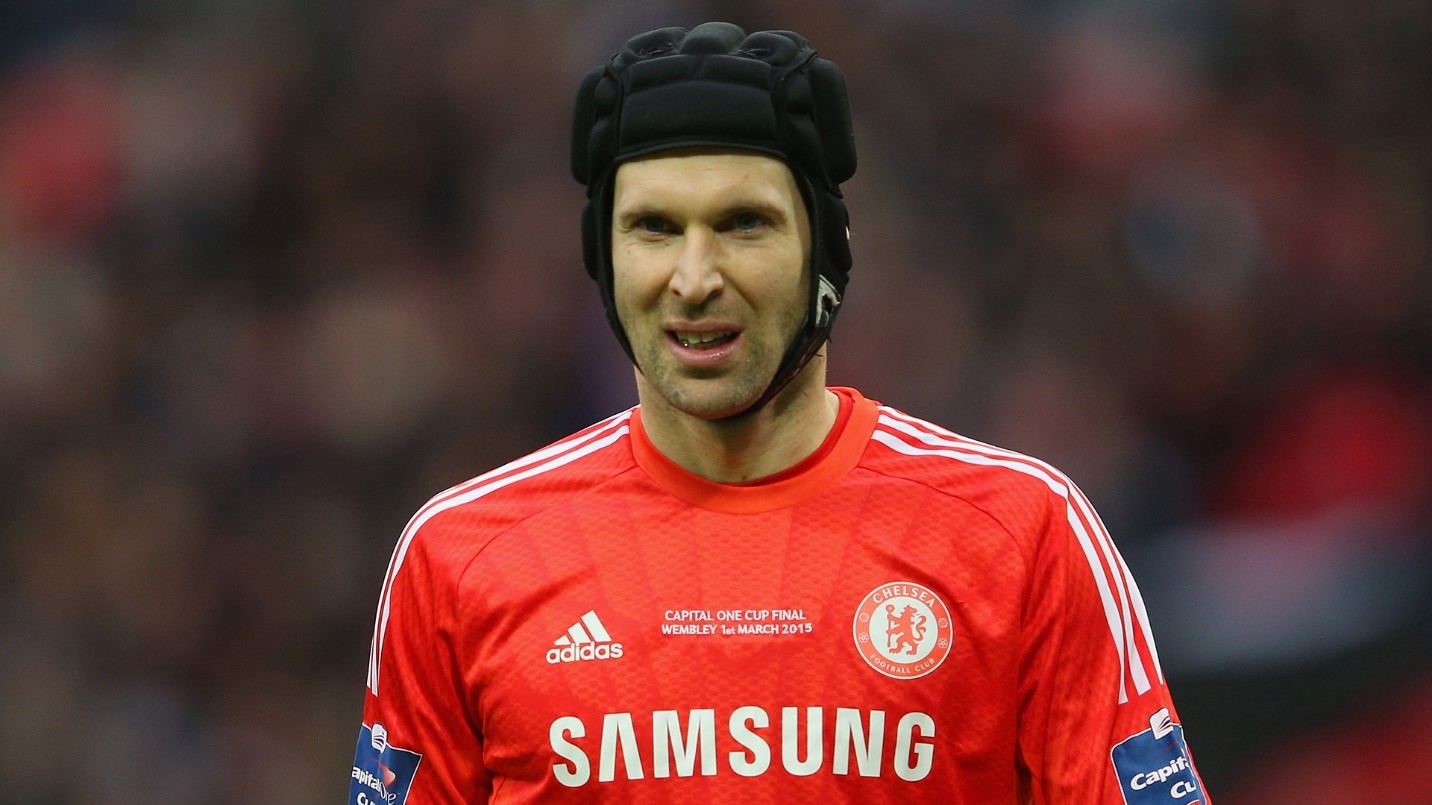 Czech international Peter Cech was a relatively unknown goalkeeper when he moved to England.  Signing for Premier League side Chelsea from French Ligue 1 club Rennes, the goalie was to be any expensive understudy to then first choice goalkeeper at Stamford Bridge, Carlo Cudicini.
An injury for the Chelsea first choice goalkeeper meant the new-boy Cech must justify his £7 million transfer tag as early as possible. Cech didn't disappoint at all, retaining his spot in the Chelsea goal even when Cudicini returned from injury.
Cech's outstanding displays in between the sticks helped the Blues under Jose Mourinho win the Premier League that season, conceding only 15 goals in that season.
A severe and life threatening head injury in 2006 threatened Cech's career and life.  But after a year break from the game to recover from a broken skull, Cech returned stronger and better.
His displays week in week out have always been extremely outstanding.  It is a fact that the seasons the Blues perform best are those in which Petr Cech plays a complete part.
The moment that crowned him one of Premier League best goalkeepers was his brilliance is an incredible run without conceding a goal.  Cech spent over 1,000 Premier League minutes without conceding a single goal back in 2005.
He played a total of 333 Premier League matches for Chelsea and 110 games for Arsenal across 15 seasons.
He won the Premier League golden glove four times and was named in the PFA team of the year twice.
Nigel Martyn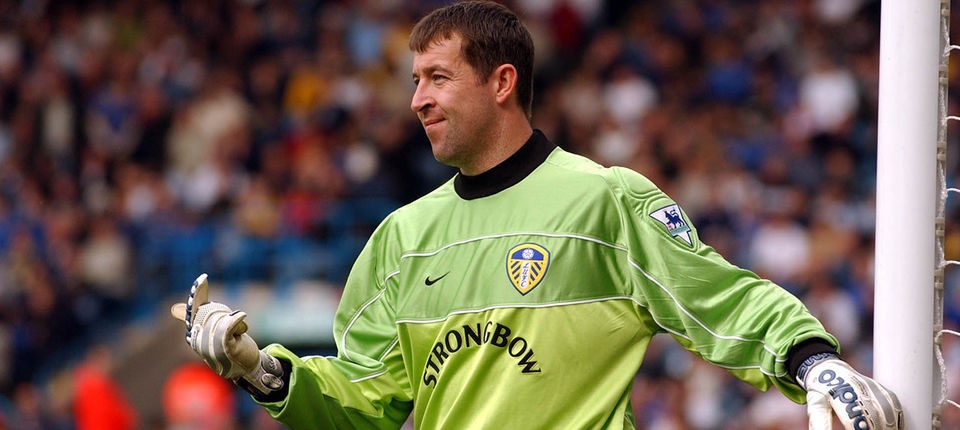 He began life in the English Premier League with London club Crystal Palace.  He later moved to Leeds United, and concluded his career with Merseyside club Everton.
Twice he set records for the most expensive safe hand in the Premier League.  He was the first shot stopper to be sold for £1 million when he joined Crystal Palace back in 1989, and broke the same record once again with his £2.5 million transfer to Leeds United.
At Leeds United, he fast became known as one of the best shot stoppers in the English top flight league, enhancing a reputation that earned him a call-up to the National team.
At Everton and Leeds, the goalkeeper, rated by many as one of Premier League greatest goalkeeper was an important member of a team that blew everyone's mind; Leeds reached the last four of the UEFA Champions League, and at Everton recorded their highest-ever finish in the Premier League.
In another generation, he would have earned more than 23 caps for the Three Lions of England.  Yet for most of his career the safe hand was kept out of the team by David Seaman.
Martyn made 272, 207 and 86 Premier League appearances for Crystal Palace, Leeds United and Everton respectively.
Jussi Jaaskelainen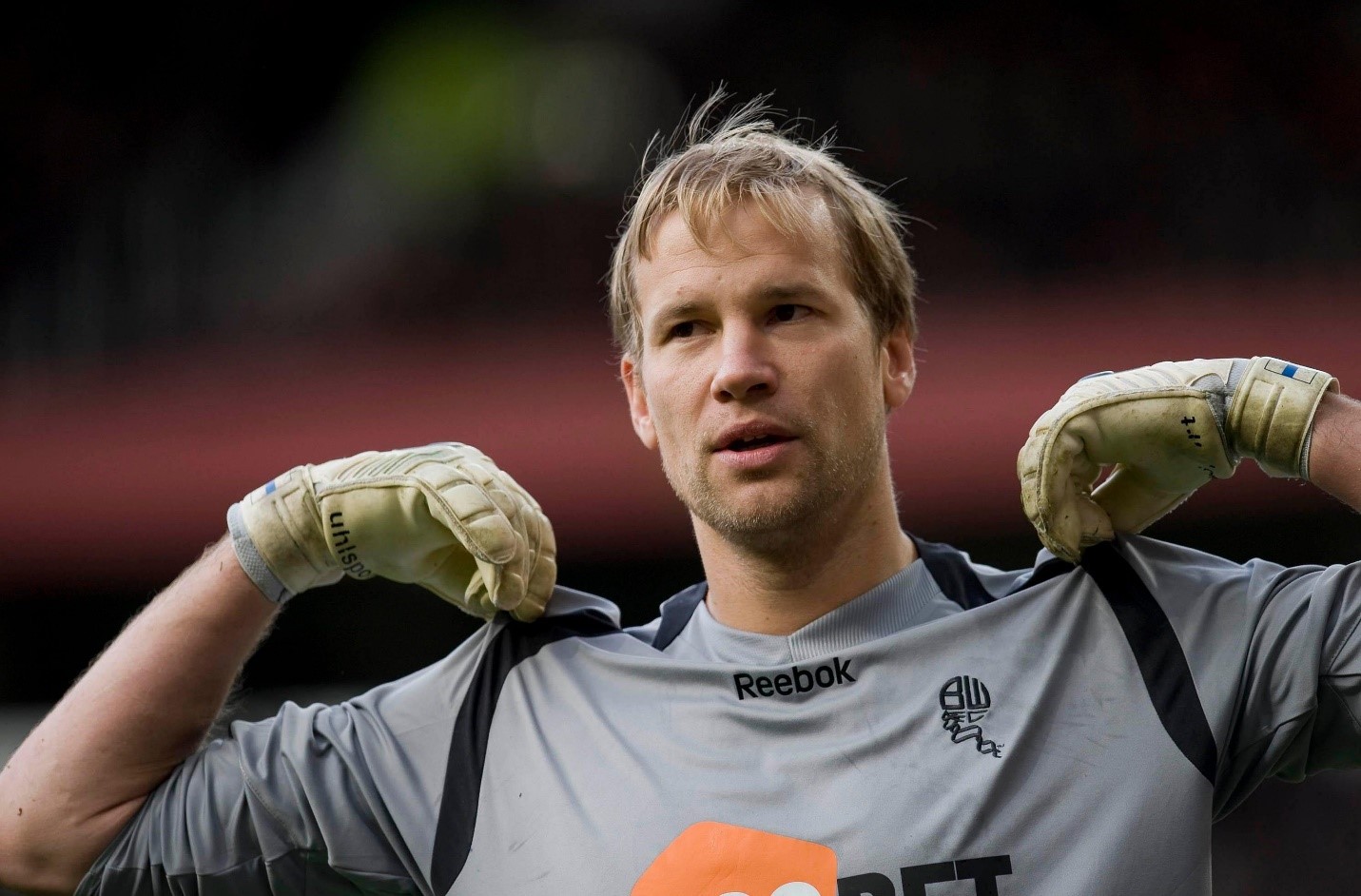 Jussi Jaaskelainen has made almost 476 Premier League appearances for then Premier League side Bolton Wanderers.  During their time in the English top flight, the Fin has been one of their most vital players.
Often spotted picking the ball out of his own goal, Jaaskelainen is one of the hardest-working safe hands the Premier League has ever had.
Jaaskelainen's energy and hard work, combined with some brilliant shot-stopping ability, has helped Bolton remain in the English top flight for more than a decade.
 In doing so, the goalie has proven himself as one of Premier League Greatest goalkeepers ever.
David Seaman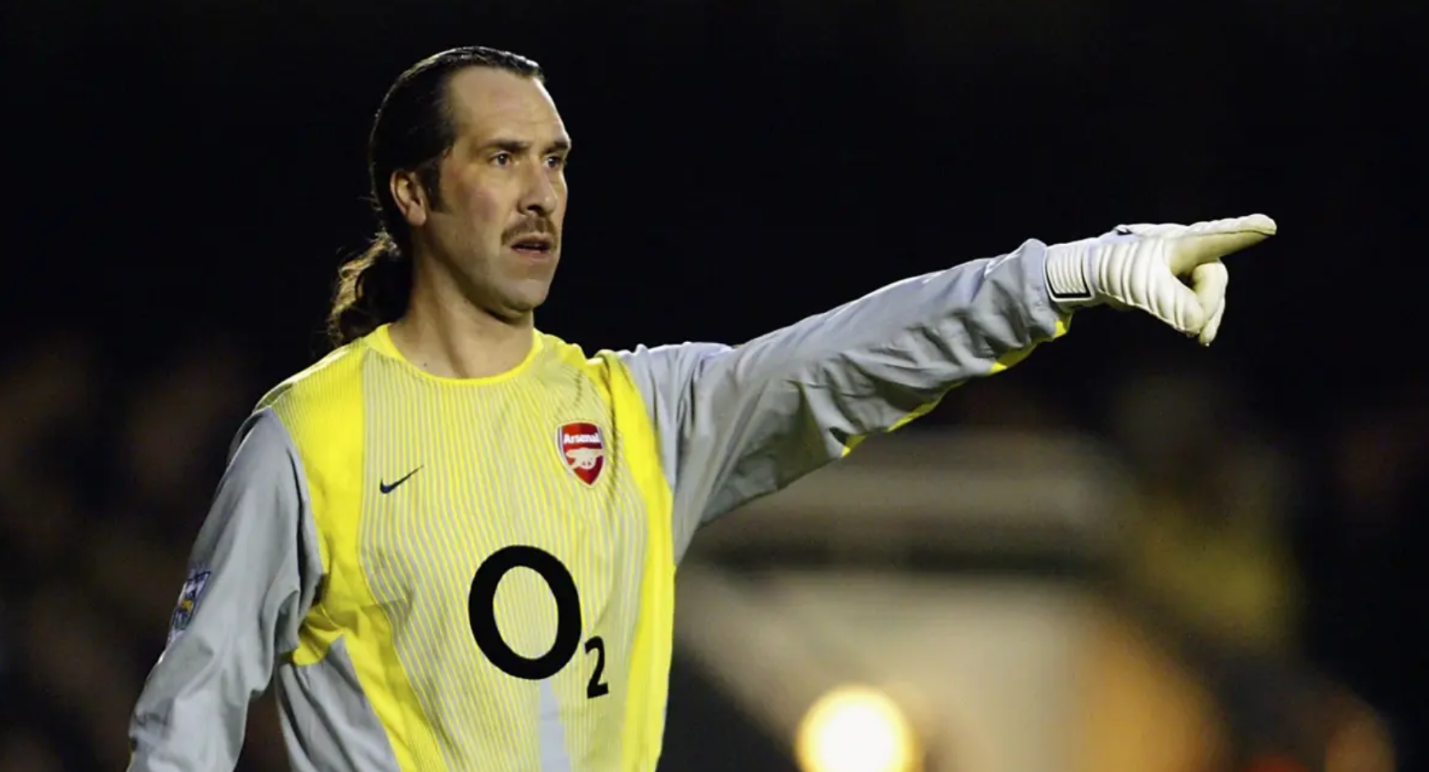 Regarded as the most consistent England international goalkeeper to have played in the English top flight, David is undoubtedly one of Premier League greatest goalkeepers.  Working behind a solid back line at North London club Arsenal helped a lot, but David Seaman was always willing to perform brilliantly well.
Perhaps David's most incredible save came in the English FA Cup when he managed to save a goal bound effort.
His displays in the English Premier League meant that he spent the majority of his goalkeeping career as first choice goalkeeper of England.
Arsenal supporters will remember him as the player who helped the club win two English Premier League and English FA Cup doubles in the late '90s and '20s.
He played more than 300 matches in the Premier League for the Gunners, before he moved to Manchester City and then retired after a brief spell.
 Peter Schmeichel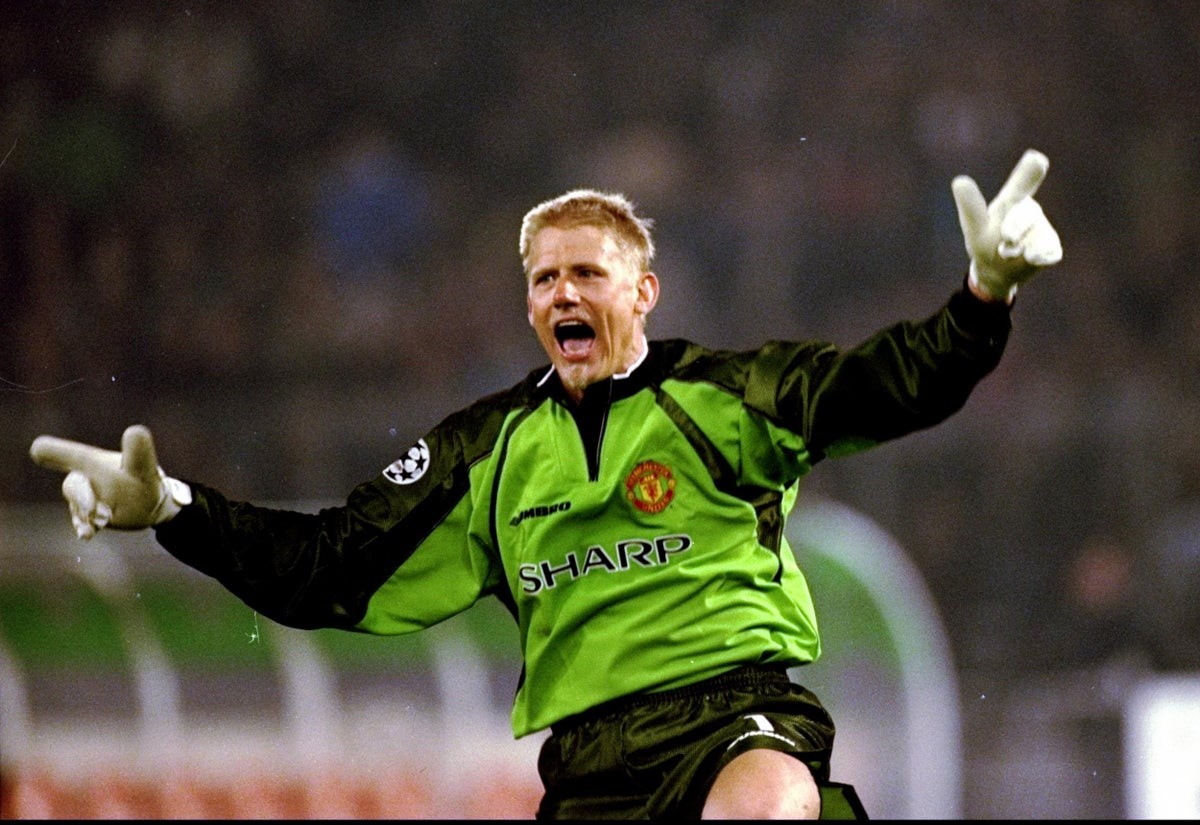 Undoubtedly the Premier League greatest goalkeeper, Peter Schmeichel spent nine years at Manchester United, earned several Premier League medals, including winning the treble in 1999.
Famous for his time at Old Trafford, it was at Aston Villa where he became the first shot stopper to score a goal in the Premier League.
But it wasn't the goal that made Petr famous—it was his ability to save goal-bound efforts.
Schmeichel made numerouns brilliant saves in his time with the Red Devils, and fully deserves his place at the top of our list of five Premier League greatest goslkeepers.
Aside these five, former Manchester United goalkeeper Edwin van der Sar deserve a mention for his 10 years of incredible saves in the Premier League with the Red Devils and Fulham.
Without a doubt, the Premier League has seen a lot of fantastic goalkeepers, but the ones listed above are the best of the best.
Always the focus of heavy criticism from fans and media alike when they make the slightest of errors in goal, shot stoppers in the Premier League have it tough, but they don't let it get to them.