Betting On The Super Bowl 2022: A Guide For Dummies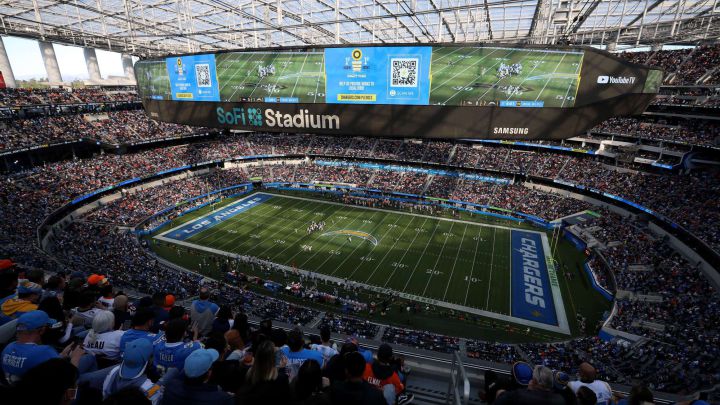 Super Bowl LVI is fast approaching as SoFi Stadium in Inglewood, California prepares to stage the biggest game in football. 
In addition to a sporting spectacle and what promises to be an unforgettable half-time show featuring some of the biggest names in hip-hop, the 2022 Super Bowl is also one of the most popular events of the year for sports bettors. 
If this is the first time you will place bets on the Super Bowl, it can be quite confusing to understand the different odds and markets. This guide will break down all the basics so you can be confident when placing bets and can sit back and enjoy the game.
Odds Explained
Before delving into the different betting markets for the Super Bowl, it's important to get a grasp of how odds work. This will give you an understanding of what you're betting on, if the odds are long or short, and why bookmakers have priced bets a certain way.
Looking at how odds, work, if an oddsmaker deems a scenario very likely, then they will issue short odds, and the less likely something is to happen, the longer the odds become.
For the Super Bowl, something very likely is that more than 10 points will be scored. If you try to bet on less than 10 points, the odds will be very short, and you will need to bet a lot of money in the hope of making a tiny profit. 
On the other side, it is very unlikely there will be more than 80 points at the Super Bowl, so the odds will be very long. You can check Kansas City Chiefs Super Bowl History: Wins, losses, appearances, and all-time record as an example.
This means you can bet a small amount of money and potentially make a big profit, but the likelihood of the bet winning is miniscule.
Super Bowl Betting Markets
There are three main betting markets to focus on at the Super Bowl. There are other alternative markets but as this is a beginner's guide, only pay attention to the main three.
Moneyline
The same name as the odds format and just as easy to understand, moneyline is quite simply betting on one team to beat another – nothing more, nothing less.
Moneyline bets can be great if there are two evenly matched teams or when backing the underdog and it wins. However, if the teams are not closely matched and the favorite expectedly wins, there is little value in moneyline bets.
For instance, if Team A and Team B are too close to call to win the Super Bowl, then oddsmakers will likely give both teams odds of -110, so $100 bet on the winning team would return $191. However, if Team A is a big favorite (say, with odds of -500), the same $100 bet would only earn returns of $120. That being said, Team B would then be priced around +360, so if they delivered a surprise win, a $100 bet would get returns of $460.
Totals
Totals (also known as over/under) take the result of the Super Bowl out of the equation and allows bettors to wager on the total of something. The most common totals bet is on the number of total points scored when combining both teams, and there will be different totals options all offering longer or shorter odds. 
Oddsmakers will have a main totals market offering odds of around -110. This will be the total number of points they expect will be scored at the Super Bowl. However, if you think it will be a low-scoring game, then you might consider a totals bet of fewer points and take advantage of more favorable odds. The same applies if you expect a higher-scoring game than what the oddsmakers expect.
Points Spread
The points spread is a popular betting market if the Super Bowl is being played between two unevenly matched teams and is a means of levelling the playing field. This is when oddsmakers provide odds on how many points they expect the favorite team to win by, or by how many points the underdog doesn't lose by. 
As an example, if Team A is a strong moneyline favorite at -400 oddsmakers could improve those odds to -110 if Team A wins by more than 10 points. Similarly, if Team B feels like too much of a risk on the moneyline, a points spread bet whereby they might still lose but not by more than 10 points, could be the safer option.
Conclusion
These are the three main betting markets to get familiar with before the Super Bowl, but also take time to research both teams in the lead-up to the game to see which bets make the most sense. 
Read trusted opinions, keep an eye on team and injury news, and any other factors that might influence your betting decisions.