Cricket is one of the world's most popular team sports with a passionate following of supporters and players who rival the best athletes in the world for fitness and determination. It's not a surprise that the sport has produced some interesting and impressive world records over its many years of history. The holders of cricketing world records have as diverse beginnings as the records they themselves hold. With so many cricket records being held, broken and set all the time it is no wonder that cricket fans often seek out the likes of Crypto betting sites so they can have a flutter on their favourite players and teams.
The Longest Bowling Run-up
First up this is an unusual record, possibly not one that would feature on many lists. It is one where the greatness of the cricket game, its passionate players and supporters can come together to do good for the communities that they live and play in. This record has been held a number of times by bowlers who have, along with their teams and fans, wanted to do something for their cricket clubs, local charities and community.
The record currently stands at 4.2 Kilometres; this was set in 2015 by pacer Ian Biddle. This was not a couple of extra paces taken by a keen bowler adding a little show and bringing concern to the batsman waiting at the crease, but a much more committed run to raise money as part of a celebrity cricket match. Ian, a financial consultant and cricket coach was encouraged by Alcester and Ragley Park Cricket club to attempt the longest bowling run-up record. He made his attempt in good company with amongst others, the Australian fast bowler, Jeff Thomson along with ex-England cricketers Tim Curtis, Ryan Sidebottom, Neal Radford and David Smith. The rest of the team is comprised of retired footballers and TV celebrities.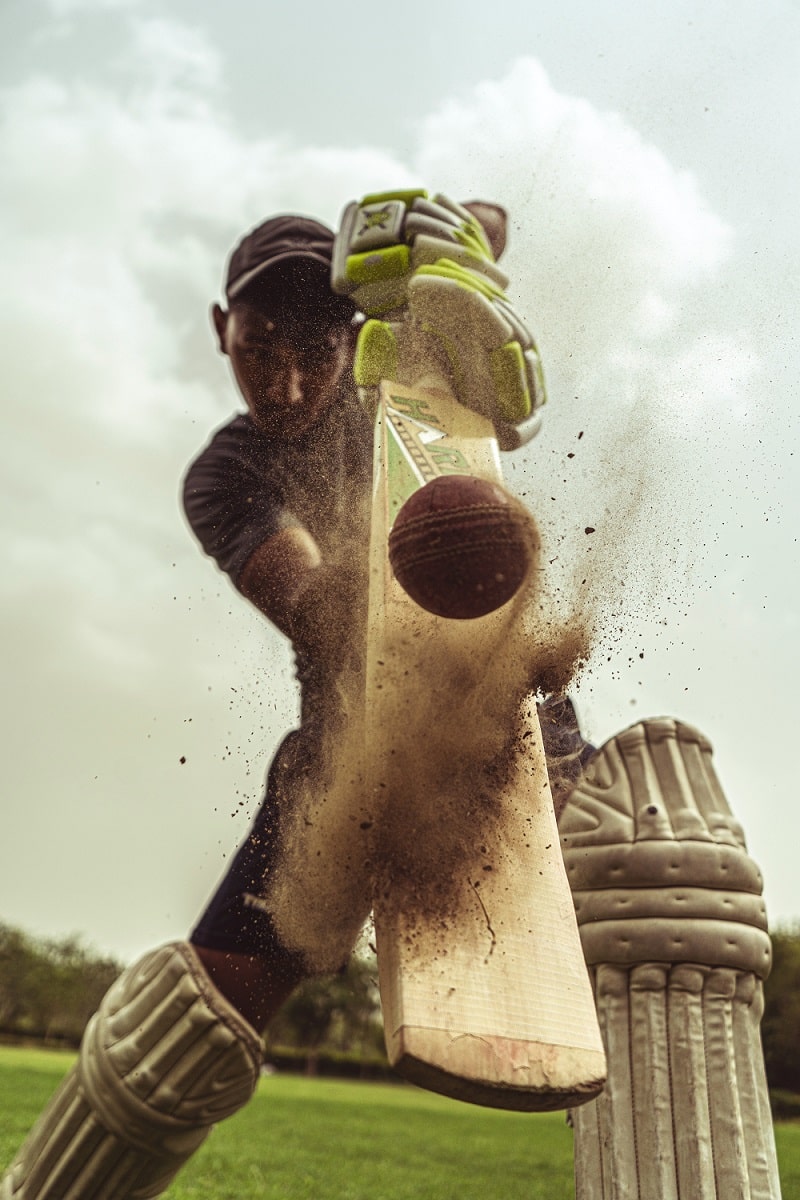 photo credit : https://www.pexels.com/photo/low-angle-shot-of-man-playing-cricket-4747325/
The Fastest Bowler
Shoaib Akhtar has held the record for fastest bowler since 2003. He took the record during a 1-day international match putting him squarely among the cricketing world's most famous players. He has an enviable track record for being an incredible bowler with some world-class skills under his belt. Clocking up a bowling speed of 161.3 KM/H he was just that bit faster than Australian Sean Tate. Tate, known as "the Wild Man" managed to clock a speed of 161.1 KM/H to hold the record of fastest bowler in Australia. 
Highest Cricket Ball Catch
This is another unusual record, but one that will take some beating as serious talent is needed to even attempt the record. Alyssa Healy clearly has the needed talent as he managed to catch a cricket ball dropped by a drone from a height of 80 meters above Melbourne's cricket ground. This success took the record from its previous holder, English cricketer Kristan Baumgartner, who held the record at 62m.
Future Hopes
 The cricketing calendar offers plenty of opportunity for these records and others to be challenged and even broken, will this year be the year that one of these records fall? Only time will tell.